Connect Cloudbeds PMS to Mikrotik Wifi Systems
The Percentage App allows hotels and hostels using the Cloudbeds PMS to connect to their Mikrotik (RouterOS only) to allow checked-in guests to sign into the Wifi using their personal details, like room number, name, passport and more!
Get Started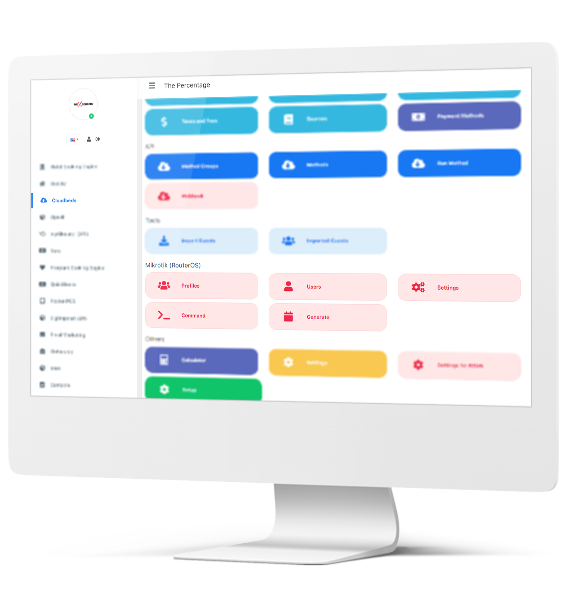 Wifi Interface Features
The Percentage APP Wifi interface allows you to connect your Cloudbeds PMS to your Mikrotik Wifi controller to allow guests to login to the local wifi using their personal details. Here are some of the other features:
Add & Remove Users
Automatically create and remove users for checked-in guests for wifi login.
Multiple Login Options
Guests can login to the wifi using Room, name, email, birthday or ID number.
Profile Settings
Choose the wifi controller user profile for wifi guests & sync with Miktrotik.
Get in Contact
Want to know more about The Percentage App?
Find out more about how The Percentage App can help you increase your revenues, save you time and save you money! Have questions? Get in contact today!