Improve your Cloudbeds Accounts Receivable Tracking
The Percentage App's new Accounts Receivable Tracking tool allows you to track and 'mark as paid' individual reservations within your Cloudbeds account to ensure that you never miss a booking and that your AR balances are kept under control at all times! The AR tracking module is designed to help you reconcile each payment while saving you time & money and helping to eliminate data entry mistakes!
Try Our Cloudbeds AR Tracking Tool from just $1 USD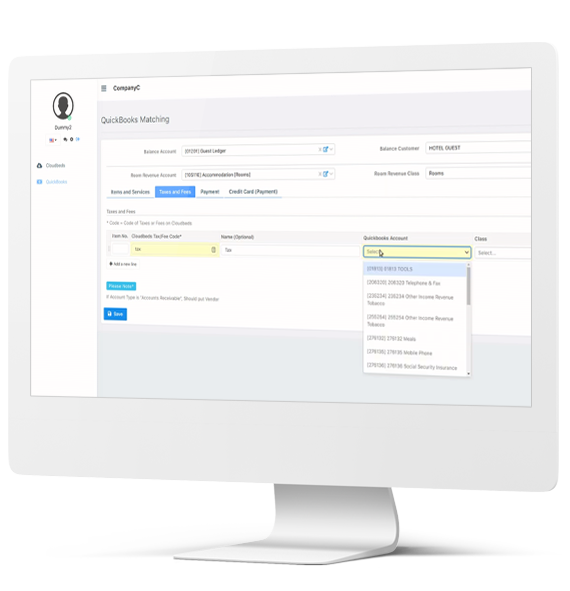 Cloudbeds AR Tracking Tool Features
Our Cloudbeds Accounts Receivable Tracking Tool within The Percentage App, allows you to mark individual reservations in Cloudbeds as paid allowing you to effectively track your AR balances and AR Ageing at any time, on demand. Here are some of the key features of our accounting interface:
Payments Ledger
Payment Ledger showing all unreconciled reservations. Filtered by Payment type.
Mark reservations Paid
Ability to mark individual reservations as paid in Cloudbeds to help reconciliation.
AR Ageing Report
Accounts receivable ageing report based on unpaid reservations with 30, 60, 90, 90+ day intervals.
How our Interface works
The Percentage App accounts receivable tracking tool connects through the internet to your Cloudbeds account and allows you to make individual reservations paid, which then helps you to track your AR balances and AR ageing. Here's what you have to do to get it setup. It's as easy as 1-2-3!
Connect The App
Create a Percentage APP account & Connect it to your PMS.
Sync your Balances
Mark all your paid reservations as paid in The Percentage App.
Run the AR Reports
Run your on-demand AR Summary and AR Ageing reports at any time. That's it!
Frequently Asked Questions
Do you have Questions about The Percentage App's AR tracking? Here are some of the most frequently asked questions from our customers around the world:
The Percentage App is "middleware", a piece of software on the internet which 'connects' to your system using API technology. To use our app, you first need to setup your PMS Account (Cloudbeds) and then you can use The Percentage App to check your Accounts receivable balances and ageing.
The price of our Accounts receivable tracking tool starts from just $7 USD per month depending on the type of property and number of rooms/beds within the property. There are no long term contracts and subscriptions can be cancelled at any time.
Register your account here
. Once you have registered, you will receive an email from our sales team (
support@thepercentageapp.com
) along with a Paypal link for the 1st month subscription. Once you have made payment, you will receive login credenditals for our system along with setup videos and step-by-step instructions.
Our finance department will provide you with online payment links allowing you to pay by credit card or with Paypal.
Get in Contact
Want to know more about The Percentage App?
Find out more about how The Percentage App can help you increase your revenues, save you time and save you money! Have questions? Get in contact today!