Get More Direct Bookings With The Percentage App Booking Engine
The Percentage APP Booking Engine is a customisable high-converting, high-functioning and affordable booking engine solution, ideal for hotels, hostels and accommodation providers who sell packages. The system fully integrates with Cloudbeds and Myallocator. Drive more reservations through your hotel website today!
Get Started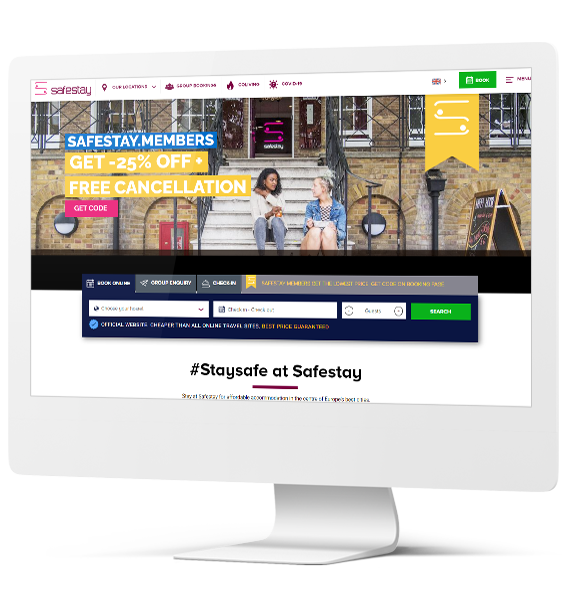 Key Booking Engine Features
The Percentage APP booking engine solution offers a hotel, hostel or package booking version. Our solution is a highly flexible and customisable alternative to out-of-the-box systems offering higher conversion and a range of unique features. Our app seamlessly integrates with your site and provides an easy-to-use admin system and beautifully designed responsive front-end.
Multi Property
Have a multi-property hotel or hostel? No problems! The % App is the perfect booking solution for you!
Multi Room / Room Type
Our booking engine allows visitors to book more than 1 room or room type within a single booking!
Multi Date
Our booking engine allows visitors to book multiple date-ranges within a single booking using our cart!
Multi-Language & Currency
Our IBE supports an unlimited number of languages/currencies to give a seamless experience for your visitors!
Full 2-way Cloudbeds Sync
Our IBE syncs your rates/availability from Cloudbeds & posts back all booking data & credit card details.
Payment Gateway
Connect your IBE to Stripe via Cloudbeds or connect with Paypal or other Gateways (may be additional charges).
Fast, Secure & Beautiful
Fast loading front-end with SSL & easy-to-use, high conversting and beautifully crafted user experience.
Full Analytics Support
Track your visitors journey through your website using Google Analytics/Tag Manager or any other scripts.
Easy to install
Install our Booking engine in minutes with just a few lines of code and customise using our dashboard.
Highly Flexible Promotions
Highly flexible offers, discounts and coupon functionality to help your websites booking conversion!
Urgency Messaging
Pop-up urgency messaging & live OTA rate comparison to drive urgency and improve conversion!
Advanced booking Widgets
Date price preview, custom HTML booking confirmations, WYSIWYG editor with icon support & much more!
How to connect our Booking Engine
The Percentage App connects through the internet to your Cloudbeds MyAllocator account syncs your rates and availability. Read about how to connect our booking system to your hotel or hostel website below, it's as easy as 1-2-3!
Connect The App
Create your Percentage APP account & connect it to your Cloudbeds MyAllocator Account.
Customise your Account
Configure the look & feel of your booking engine & add the neccessary property info.
Load the Scripts
Load the Percentage App script & search bar provided into a blank page on your website & that's it!
Frequently Asked Questions
Do you have Questions about The Percentage App's booking engine solution? Here are some of the most frequently asked questions from our customers around the world:
The Percentage App booking engine connects to your Cloudbeds MyAllocator channel manager account through the internet and syncs your rates and availability and returns booking information including credit card information to your Cloudbeds MyFrontDesk account when new reservations are made.
We charge a monthly commission fee that is a small percentage of the Sales generated by the App.
Register your account here
. Once you have registered, you will receive an email from our sales team (
support@thepercentageapp.com
) along with a Paypal link for payment of the 1st month subscription. Once you have made payment, you will receive login credenditals for our system along with setup videos and step-by-step instructions from our support team.
Our finance department will provide you with online payment links allowing you to pay by credit card or with Paypal.
The Percentage App script needs to be installed in the body of a blank page on your website with a standard header and footer to match your site (HTML, Wordpress or other CMS are supported). You will next need to install the booking mask / search bar or date picker widget on the pages of your existing website using a script we provide. Once your account has been configured within our app and the necessary information has been loaded, that's it, you can start taking bookings immediately! If you require additional help to setup the system on your site, our support team are also on hand to support with installation if required for a 1 time additional fee of $200 USD.
Our Partners
At The Percentage Company, we only partner with the very best hotel software solution providers are we are proud to present some of them here: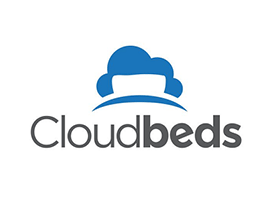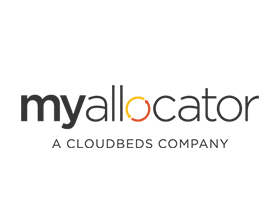 Get in Contact
Want to know more about The Percentage App?
Find out more about how The Percentage App can help you increase your revenues, save you time and save you money! Have questions? Get in contact today!