Simplify your Cloudbeds Finance with Offline Accounting
The Percentage App generates a daily journal entry ready to be uploaded into your offline accounting system (import function required). The app books your sales, tax & payments data directly from your Cloudbeds PMS account automatically emails you a journal file each day, which saves you time & money while eliminating data entry mistakes!
Try Our Accounting Integrations from just $1 USD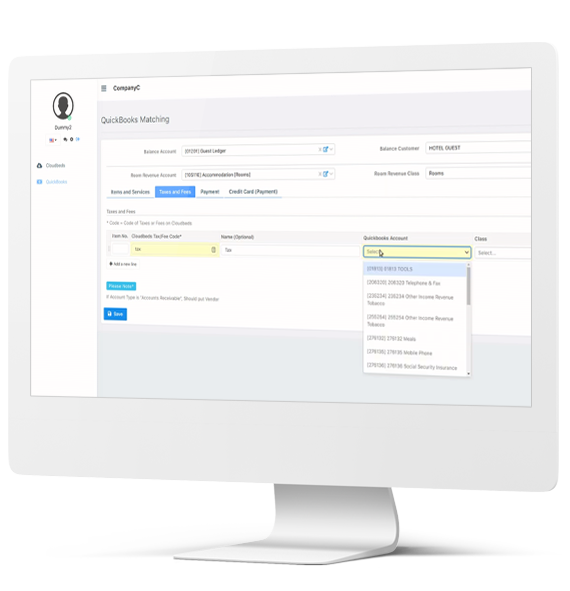 PMS Accounting Interface Features
Our Cloudbeds offline accounting interface allows you to automate the transfer of your accounting data each day from your PMS to your accounting system using the import function. Here are some of the key features of our accounting interface:
Automatic Journal Creation
Receive a daily journal entry file for upload automatically each day to save you time!
Custom Mapping
A flexible mapping process allows you to choose the detail you wish to see in your accounts.
Easy to Use
Setup the mapping of your revenues using our easy to use web-based app dashboard.
Chart of Accounts Upload
Import your chart of accounts to help format your journal entry.
Preview
Preview & download your journal entry from the web-based app.